SYSTEMS
HEADS & REACTORS
SERVICES
FIBER & CABLES
SOFTWARE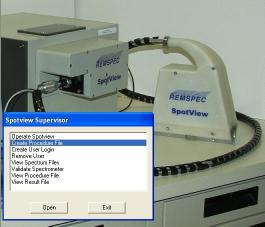 CVal is used to run Remspec's SpotView system for cleaning validation.
CVal results are saved in a digitally signed and locked tamper evident xml format. The CVal Results Viewer includes a Verified/Unverified flag to show whether the file has been tampered with. The use of an xml format means that the results can be read in a simple word processor if the CVal program is unavailable.
CVal is the software used to run the SpotView® cleaning-validation system. You can use it to

Set up and save cleaning validation procedures
Validate the noise level and wavelength calibration of the system
Run the saved procedures
View realtime spectra and surface loading results
View saved reports from cleaning validation studies
Create and manage logins for access control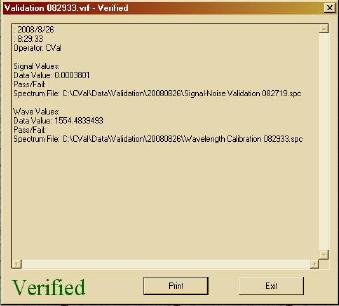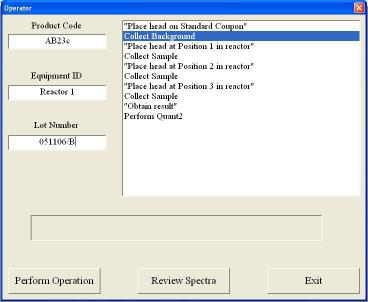 The CVal operator can follow simple, predefined set of steps to analyze surfaces for cleaing validation.
CVal's controlled levels of access--Supervisor or Operator--mean that you can control the use of your SpotView system and keep track of cleaning validation results in a controlled environment.